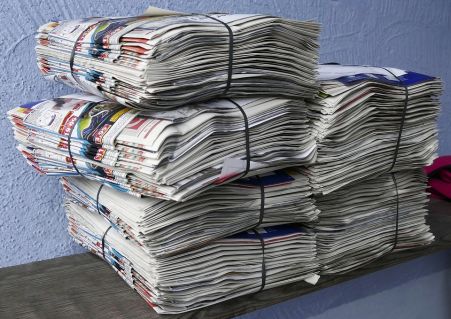 Today manufacturers and recycling companies can buy waste paper online, and that too at very competitive prices as there is a lot of competition in the online marketplace. But many companies are not aware of it and have not much knowledge about buying waste paper online. To help newcomers get started, we have explained below how to buy waste paper online.
1. Find a reliable waste paper supplier
When you decide to start ordering for waste paper online, finding a reliable supplier is very important because many substandard suppliers are also out there. Finding a reliable supplier is not a difficult task if you know what exactly to look for. You can start your search online on Google. You can find the details of most buyers in your area in online directories. There will be hardly any business that does not have an online presence. Look for an experienced and highly reputed supplier. The key advantage of buying waste paper online from a supplier is you can read the reviews of past clients and know about the quality of services of your supplier. A well-reputed scrap paper supplier will have positive reviews and recommendations of clients.
2. Get quotes
The best thing about the online marketplace is there is no pressure of sales professionals on you. You can visit the website of as many suppliers as you want. There is no one watching you. Details about prices, grades of waste paper, and categories of waste paper are available on the website. Do your research and get quotes from three to five suppliers. As you will be buying tons of waste paper, a little increase or decrease in the quoted rate can create a huge impact. You can also negotiate with your supplier if his or her competitor is providing the same services at a cheaper price. Compare the quoted price and make your final decision.
3. Place your order
Once you have found a reliable supplier at the best price in your area, it is time to place your order. Majority of the suppliers have an option to sign up online and place an order. But there might be some suppliers who accept order over phone only. Read the shipping policy and place the order by signing up. Read the detailed description of the waste paper products you are ordering. If you have any doubts, you can contact the sales professionals over phone or online chat. Review your order and place it. You can pay online for your orders. Your order will be shipped to your address as per the time stipulated by the supplier.
So these are the three simple steps to buy waste paper online.