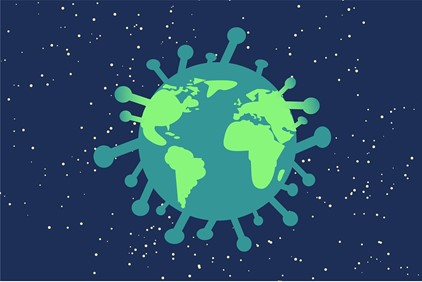 It's officially been over a year since we all started living with the reality of the COVID-19 pandemic. It has affected all of us in one way or another. Workplaces are restricted, and many are switching to remote meetings and temporary offices at home. Families and travel are restricted. In some tragic cases, loved ones have been lost. For those essential business that have been trudging through the pandemic, safety is the number one priority. New regulations mean keeping a constant vigil over community spread and contact tracing to stop both in their tracks whenever possible. This is why all businesses need to employ disinfection services.
Disinfection Services vs. Cleaning Services: What's the Difference?
It's obviously commonplace for all businesses to employ sanitation or janitorial services for upkeep of workplaces and equipment. These services are responsible for maintaining a hygienic working space, ensuring garbage, food waste, and buildups are regularly tidied and removed in order to prevent larger problems like mold, vermin, or pathogen spread. In most cases, cleaning services apply chlorinated chemicals.
However, sanitation and disinfection services are far from the same. While sanitation services do contribute to a lower chance of infectious disease transmission, disinfection services specialize in killing pathogens rather than keeping a tidy workspace. This means disinfection services have to use specific and technical methods with not only chemicals, but also with a specific routine that is formulated for each area to be disinfected.
What Do Disinfection Services Do?
Disinfection services systematically scour a site for hotspots for pathogens. This can mean temperate areas or high-contact points where viruses and bacteria are able to thrive. Disinfection services begin with an assessment of the site, followed by a pre-disinfection spraying, followed by chemical disinfection of non-electrical surfaces, non-chemical disinfection for equipment and supplies, and disposal of affected surfaces that cannot be disinfected.
How Do I Choose the Right Disinfection Services?
Like all businesses, no two disinfection services are exactly the same, even though they may employ many of the same methods. There can be differences in sizes of crews or consumer repute, and if your area has many disinfection services to choose from, it can make the choice difficult.
For those who need reliable disinfection services for their business, it's important to understand the basics and to know the right questions to ask. Here are a few questions that can help you get started with hiring disinfection services for your office, home, or business.
Question #1: Do your disinfection services specialize in biological contaminants?
This is an important first question to ask of any disinfection service you want to employ during the COVID pandemic. Viruses and bacteria cannot necessarily be treated with methods that may work for infections caused by anything else. Having a disinfection service that is experienced with eliminating microorganisms with the right equipment is the only guaranteed bet against the spread of pathogens. Some backchecking and research is in order as well. Check the company's website to see if they routinely handle hazardous materials and have a record of proper disposal.
Question #2: What are your credentials?
Reputable disinfection services have to adhere to strict federal standards, and they need certifications in order to be approved by regulations. Be sure to check for what certificates the company holds, as well as the credentials of those in charge of crews. Anyone organizing a crew for disinfection services should be able to readily prove their qualifications in handling pathogen contamination sites.
Question #3: Are you and your methods approved by the CDC?
Every disinfection service needs their equipment, chemicals, and methods to be approved by the CDC. The CDC, along with the WHO, set up strict guidelines to follow for decontamination of possible sites of infection, and the protocols must always be followed.
Failure to abide by CDC regulations means disinfection services cannot guarantee against reinfection or that a site has been adequately disinfected. The CDC has done numerous studies and years of research to determine the best methods for disinfection services to adequately decontaminate an affected area.
Question #4: How is your company rated?
Thanks to ease of access, ratings for businesses can be easily searched out. Disinfection services with too many negative reviews tend not to last too long, and consumer satisfaction offers a good barometer for disinfection services' reliability.
The Right Disinfection Services
It's important for the disinfection services you employ to meet all of the above qualifications, and that they make the process simple to understand and are willing to communicate with you throughout the process. And right now, it's important to hire disinfection services with ample experience with COVID-19.