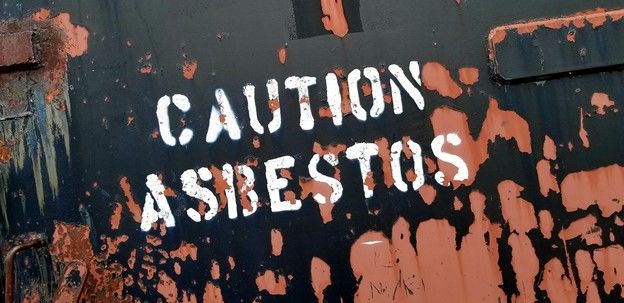 Working on older buildings, whether it is to do a renovation or a tear down, can be dangerous due to the materials used in the construction or previous renovation of that building. Prior to the 70s and 80s, there were several materials that were common in construction that we now know are dangerous to humans, often being highly cancerous. These materials can include things like lead paint or asbestos—but there are removal experts, like lead paint removers or asbestos removal companies that can help.
Asbestos was a very common material in construction prior to the 80's due to its versatility and flame retardant nature. You could find asbestos in wall insulation, attic insulation, roof tiling, and various other places in the building. Materials infused with asbestos made them slower to burn in fires, while also still being very flexible. However, over time, we learnt that, when asbestos is disturbed or damaged, it can release microparticles into the air that do a lot of damage to throats and lungs, increasing the likelihood of cancer. This lead to the formation of asbestos removal experts.
While there have been a lot of lawsuits, asbestos is still common and generally isn't removed until a renovation, so if you are planning a renovation or tear down of an old building, you should absolutely contact an asbestos removal company to at least inspect the area to see if asbestos is present. With the following tips, you can find a reliable asbestos removal company in your area.
Learn About the Team or Company You Are Hiring
Hiring a company for a service doesn't have to be a hard thing to do, and the first step is always to research the company or team that you will be bringing onto your site. An asbestos removal company needs to be certified, trained, and licensed to operate in your state in order to be legally allowed to remove asbestos from a building. Ideally, they should also be trained by OSHA authorized trainers because working around asbestos can be very dangerous. They need the discipline and knowledge to make the worksite as safe as possible for everybody. While researching, you can also find out how long they have been operating as an asbestos removal company to ensure they have the necessary experience for safe removal and disposal of the materials.
Verify Their Reliability
You could trust the information on an asbestos removal company's website, but ideally you should be verifying that the information is accurate and that the company is reliable. You can request their certification and or business license identities to verify they can legally operate. As well, you can ask for a history of recent jobs to ensure they have a good track record with removal of asbestos on a site.
Check for Reviews or Ask for References
Other people's experiences with asbestos removal by an asbestos company can also provide important information to verify their reliability in general. Check online company review sites such as yelp, social media platforms, or directly ask the company for references from previous clients.
Ask About the Tools and Procedures They Use on the Job
Safe removal of asbestos from a building or construction site is paramount. Hiring an asbestos removal company means they should be using the latest tools and safety procedures to ensure that asbestos is fully removed safely. All members of the team entering the job site should be fully equipped with personal protective equipment that includes fully contained containment suits with filtered breathers. As well, negative pressure chambers should be set up in rooms where removal is occurring to contain any particles to that room for cleanup. If needed containment showers should also be set up for when anyone is leaving the contained rooms. As well, once the asbestos is removed from the site, it should be properly disposed of in accordance with local, state, and federal laws to ensure the environment or other people cannot be harmed by it in the future.
Inquire About Their Fees
It's important to know the cost of your asbestos removal before hiring a company. A reliable and trustworthy asbestos removal company will be up front about their cost estimates, as well as where costs may increase due to unknown variables of the job. They'll also let you know when and how you can pay for the removal.
It's important to know who you are hiring, and their capabilities so you can ensure a safe and complete asbestos removal on your property.