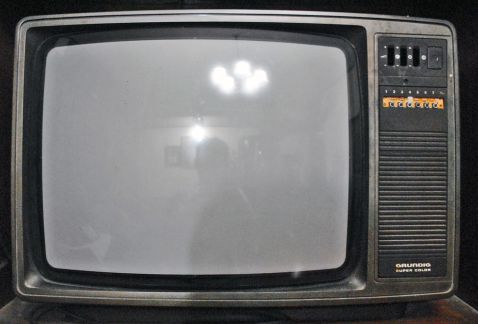 It is good to buy a new TV. A new television upgrade is needed every now and then. But the problem arises when you don't know what to do with your old TV set. Before you know it, your garage or any spare room in the house can contain more than one old television set. Your house can become crowded, and you may not even have proper space for your new shiny TV.
You can't just throw away your old TV in the landfills or put it out along with your everyday trash. So, what can you do? The right thing is to recycle your old TV.
The Case for Recycling Old TVs
TVs contain chemicals that can harm the environment. If you dispose of the TV in a landfill or just about anywhere else without consideration; the harmful chemicals will seep into the ground and pollute the soil and the groundwater. These pollutants will ultimately harm animals, plants, and the humans.
The components of a television contain heavy metals. For instance, the picture tube contains cadmium and lead. Other components, such as the circuit board, can contain flame-retardants — these need to be properly discarded to keep the environment safe.
There are now regulations in place for the proper recycling of e-waste (such as from electronics like TVs). Citizens now need to abide by these laws or else face penalties or other charges.
Recycling companies break down the TV units and recycle various components such as the metals, wires, glass, circuitry, etc. These parts are then reused when new products are manufactured.
Recycling TVs through the Proper Channels
Improper handling of e-waste can cause a lot of harm to humans. It is also not wise to carry heavy loads such as TV sets on your own and risk hurting your back. So, it is best to call professionals for help when you need to recycle your old television.
Look for a TV recycling company in your area –
You can easily search for a good junk removal company offering TV recycling and mattress recycling via an online search. Simply use search terms such as TV recycling Austin or mattress recycling Austin (or your location for that matter) to get some good results.
You will be able to find the names of leading TV recycling companies this way. Make a note of some of these companies and look for more details into the TV recycling services they offer.
Check the websites –
Checking the websites of these companies can help you to ascertain which one is right for you in terms of services and the convenience factor.
Check details such as how the TV sets are picked up by the company and do they offer convenient timings for the same?
Some companies don't require you to do any heavy lifting when it comes to picking junk from your home. You won't need to even bring the old bulky TV to your curb and wait for the company personnel to arrive. You can choose a company that offers to pick up the TV right from inside your home and as per your convenient timings. See to it that the company offers to pick up the TV as soon as you put in your request.
Inquire about the cost –
If you like the way the TV recycling service is offered by a company, inquire about the cost for the same. Choose a company that offers recycling services at reasonable costs. But do take into account the convenience factors integrated into the service when considering the cost.
Finalize the pickup –
Once you are fine with the services and the cost for TV recycling offered by a company, you can go ahead and set a time for the pickup. That's it; you are done. Before you know it, your old TV will be on its way to the recycling unit and will be disposed of in a safe manner.
Recycling old TVs is as easy is calling a junk removal Austin TX company offering this service. All you need to do is find a good TV recycling company in your town or city; and take it from there. It is a simple step in the right direction.